Card types
LOYALTY CARD
The loyalty card should be designed in original and extraordinary way blended with a trade and a character of a company. The card raises the prestige of a company and furthermore is a great distinction for the client.
DISCOUNT CARD
A discount card is a must for a loyalty program for our clients. To distinguish clients, the company gives a discount card to its special clients giving a permanent discount for its' services and products. Each card has its' individual statute set by company's manager.
The owner of a card is obliged to present the card before making a payment.
MAGNETIC STRIPE CARD
Plastic card with a magnetic stripe being a media storage. A magnetic stripe allows to save information used later with an appropriate software. Cards with a magnetic stripe are used as a credit cards, telephone cards, but also as entrance cards, loyalty cards and working time registration.
With cards we use two types of magnetic stripes:
LoCo – Low Coercivity: 300 – 400 Oe
HiCo – High Coercivity: 2700 – 3600 Oe
The coercivity ratio determines the stripes resistance for degaussing. The higher ratio the higher degaussing resistance.
!!! Before you choose type of magnetic stripe, check out what type of software do you have.
CHIP CARD
Chip card may include all types of chips, simple – memory chips and advanced micro and macro processor chips. Similarly as with regular plastic cards, chip cards may include a great variety of accessories as: sign stripe, magnetic stripe, numbering.
Due to foregoing, plastic card is used in many ways:
- automatic charging
- credit cards
- ID cards
- tools
- student ID cards
- telephone cards
- parking tickets
- loyalty cards
PROXIMITY CARDS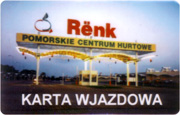 Proximity cards produced by Rosnowski sp. z o.o. cooperate with international software: UNIQUE, Q5, HITAG1, HITAG2 with the periodicity 125 kHz and MIFARE with the periodicity 13,56 MHz.
Cards are made of PVC with laminated proximity module. It is possible to order a plain card or with a full color imprint. Proximity cards may include a great variety of accessories as: sign stripe, magnetic stripe, numbering.
Due to our experience and latest technological adjustments we are able to produce proximity cards with an imprint individually designed for our clients, furthermore, the minimal order is already 100 pcs.
SCRATCH-OFF CARD
The scratch-off is used to cover particular information like PIN code. Covered data can be bare by scratching off.
The scratch off can be marked on a card with stamping or as a self-destructive label.
HOLOGRAM CARD
The hologram placed on a plastic card increases card security. There are two types of holograms available: individual – made with hot stamping method and self-destructive label holograms.
The individual hologram, as supplied with high standard security system, is used mostly with credit cards. The hologram is designed according to client's project and placed on a card with hot stamping.
Standard hologram is a set design, personalized individually for a client. Hologram is a type of self-destructive label. Scratching off the label is equivalent to holograms' damage.
In order to personalize the hologram we made an imprint of particular sign, number or a code.
ID CARD
A card with ID photo and personal data. Usually used to identify students or coworkers.
ID card may include:
- number
- ID photo
- personal data: name, work position
- bar code
Additionally ID card can include media storage: magnetic strip, chip, proximity module. Thanks to additional options, ID cards may be used with working time control systems but also as an access control cards.
Main adoption:
- coworkers ID card
- access control ID card
- students ID card
- night club ID card
- fun club ID card